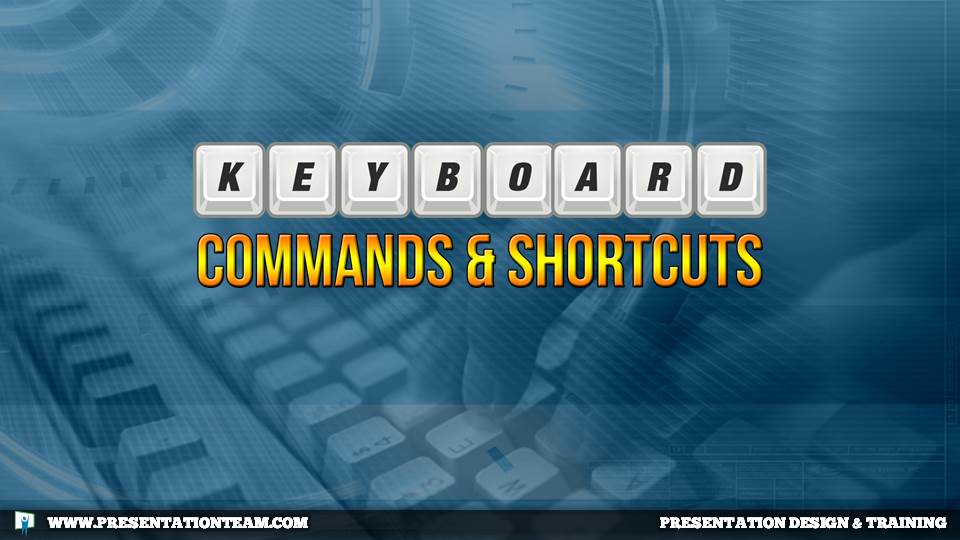 Top Keyboard Commands & Shortcuts for PowerPoint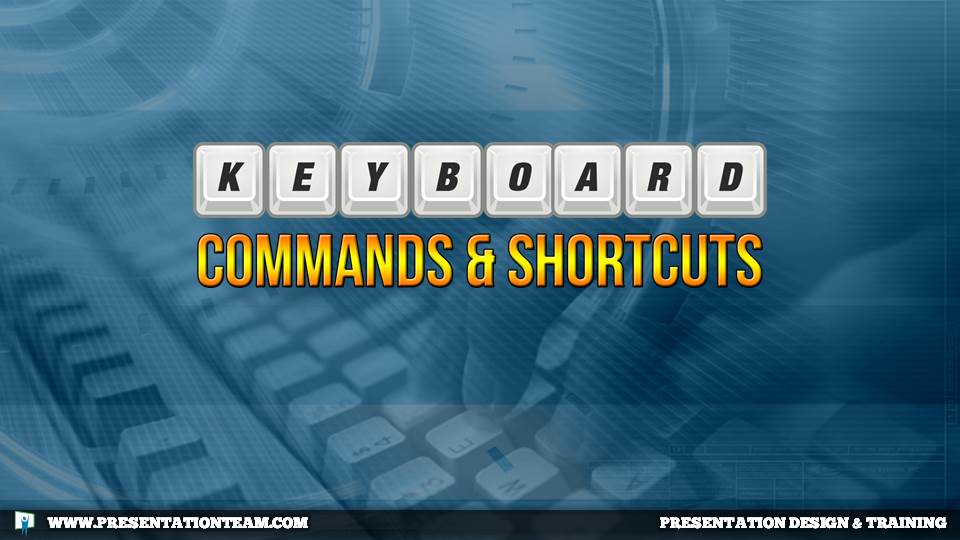 Think Efficiently & Use the Keyboard!
To improve efficiency and shave hours off your presentation development time, it's helpful to learn the keyboard shortcuts.
Keyboards aren't just for typing. In conjunction with control, alt and shift keys (or the option and apple keys on the Mac), you can move along at a much faster pace than just using the mouse.
Rather than inefficiently moving the mouse all over the screen clicking on menu commands, learning a few simple control keys can speed up development and make creating presentations easier and faster.
TOP KEYBOARD SHORTCUTS
Increase Font Size
CTRL+ ]
Decrease Font Size
CTRL+ [
Grid/Guides On/Off
CTRL+ G
New Slide
CTRL+ M
New Presentation
CTRL+ N
Save!
CTRL+ S
Help Menu and list of shortcuts
F1
Redo Last Action
F4
Slide Show
F5
Slide Show from Current Slide
Shift F5
Tags: keyboard commands, powerpoint, shortcuts
Trackback from your site.