Really Very Bad: 5 Tips to Strengthen Our Speaking
By eliminating Weak Words from our language, we can strengthen our speeches with stronger adjectives to appear more educated, professional, and effective.
Use stronger adjectives to appear more educated, professional, and effective.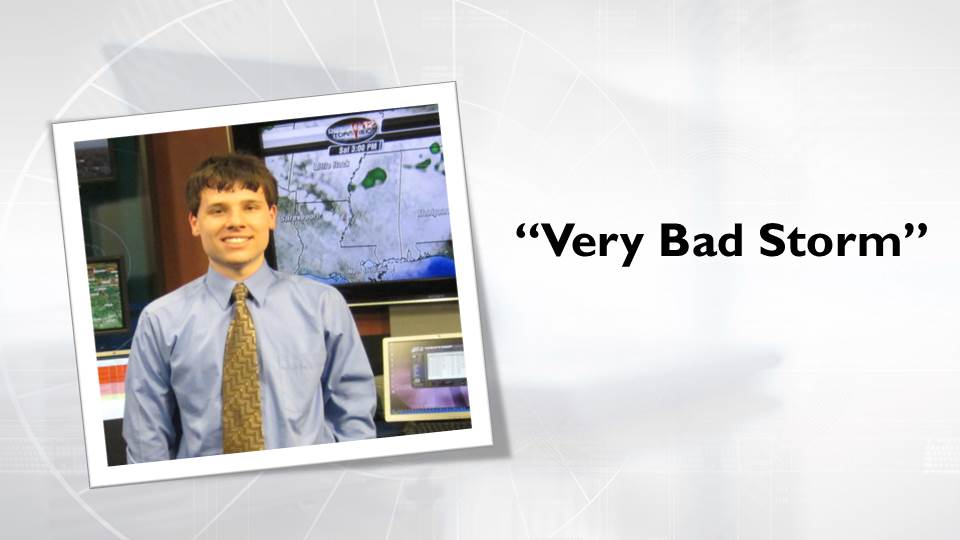 Back in 2010 I was living in South Florida and a tropical storm was heading our way. I tuned to the news and caught a weather reporter and his call of warning to us. "A Very Bad Storm" was coming our way. Very bad storm. "Very bad." It was as if he was talking to a child. We prepared and the "very bad" storm passed without incident, rather dull and diluted, much like the forecaster's description.
And yet, everywhere, all the time, people are diluting their descriptions with weak words and ambivalent adjectives. Not to be an elitist editor, but these Weak Words could have been poignantly enhanced with a simple infusion of an adjective.
Indeed, they can be irritating, unnecessary, convey a message of lack of strength in speaking…and ultimately detract from the message. By eliminating these weak words…we can strengthen our speaking. By injecting "amplified adjectives" we can add meaning to our message and wizardry to our writings.
Let's take a look at some of these flaky fluffy filler weak words that we hear out there.
Very…Really…Like…Good…You Know…Okay…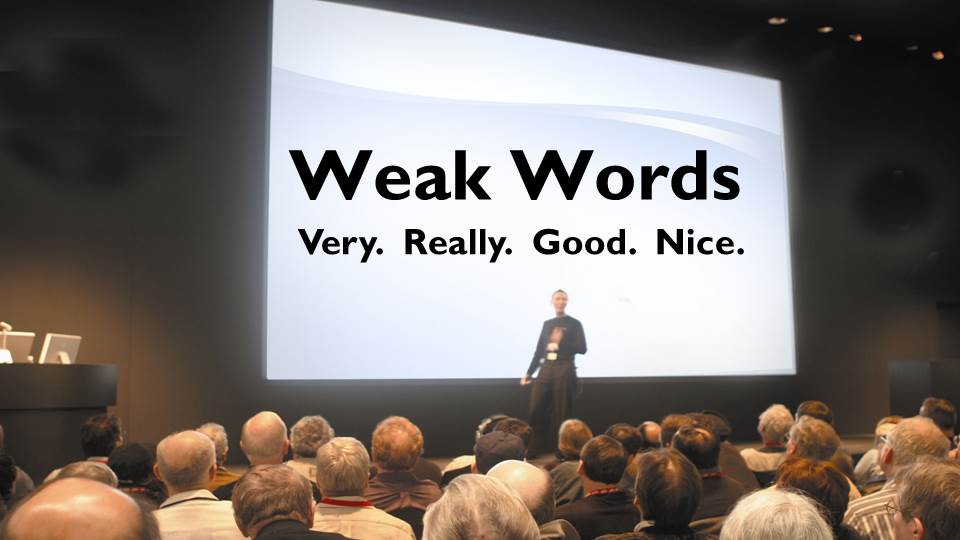 I believe as speakers and communicators, we should aim for a higher standard. Strive for what I call "Amplified Adjectives". I'm not saying that all our words should be potent and powerful, but our language is so full with flowery words, we can paint a rich tapestry with our spoken stories simply by injecting a few colorful adjectives.
Eliminate Unnecessary Words
Or sometimes, we can eliminate words entirely…and our speaking and writing becomes stronger. They're called Pleonasms! A pleonasm is a word or phrase which can be removed from a sentence without changing its meaning: "Let me be honest with you"
For example, in "Hunting Down The Pleonasm", 'down' is pleonastic. Cut it and the meaning of the sentence does not alter.
Many words are used pleonastically: 'just', 'that' and 'actually' are three frequently-seen culprits.
"I actually just know that he's the killer" can be trimmed to "I know he's the killer", and phrases like 'more or less' and 'in any shape or form' are redundant.
Here are 5 Tips to Eliminate Weak Words in Your Speaking
Listen Carefully.

Record your speech and listen critically.

Solicit feedback from trusted colleagues.
Work to replace ordinary adjectives in your speech.
Join Toastmasters and Find a mentor (to guide and coach you).

Ultimately, by adding richer adjectives into your language, you'll come across more educated, professional, and effective.