PowerPoint Design
PowerPoint Design that's Fast, Affordable, & Successful.
PowerPoint Design by Expert PowerPoint Presentation Designers

Presentation Design
Professional Design for PowerPoint, Keynote & Prezi

Infographics
Creative and intelligent display of Data, Analytics, & Financial info

Content Development
Storyboarding, Scripting, Strategic Consulting, Script/copywriting & Editing

Redesign
Presentation Makeovers, Enhancements, and Modernization

Templates
Custom PowerPoint Templates and Themes

Video Production
Motion Graphics using Adobe After Effects, Premiere, & Apple FinalCut
A Robust Portfolio of Powerful Presentations
6 Pricing Solutions to Meet any Budget.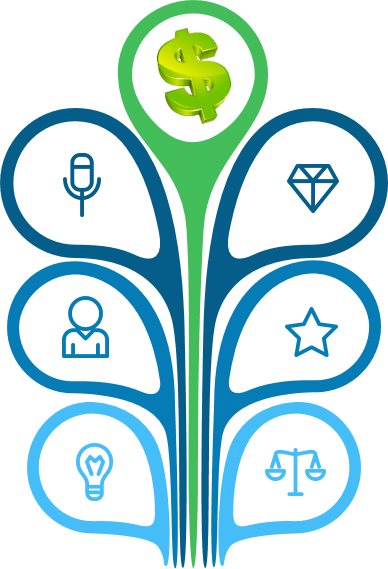 Fixed Fee / Time
Fixed Fee / Fixed Time
Great for mid to large size presentations with a defined scope.
Economy
Economy
Pre-set presentation pricing… great for presentations on a budget.
$899: Custom Template Package
$1,500: Speedy Presentation Makeover
$3,500: The Works
Per Slide
Per Slide
Custom PowerPoint design that uses a 5-level pricing structure. The more slides, the more you save!
Hourly / Resource
Hourly / Resource
Presentation Design that's simple and easy! Presentation Design = $125/hour. Consulting & Writing = $175/hour. Discounts for Non-Profits Charities and Solopreneurs.
Client Budget
Client Budget
PowerPoint and Presentation Design priced by You! You tell us how much you have to work with, and we'll get to work!
Retained/ Contract
Retained / Contract
Monthly fee based on average number of presentations. Great for large companies.
We're Subject Matter Experts in over 8 Industries.
The Presentation Team Advantage.
Knowledgeable.
We KNOW PowerPoint.
Specialized.
We help clients save time & money by delivering professional presentation solutions.
Speedy.
Efficient development and intelligent pricing.
Cool.
Easygoing, fun work culture.
A 7-Step Process to Create Presentations Quickly and Cost-Effectively.