Working with Bitmap and Vector Graphics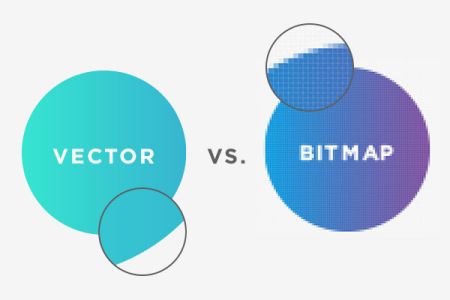 Discover the differences between the two types of graphics: Bitmap vs. Vector images.
Your presentation content is solid and now you're ready for the graphic sizzle. Adding pictures in PowerPoint is relatively easy. But which pictures? And what formats?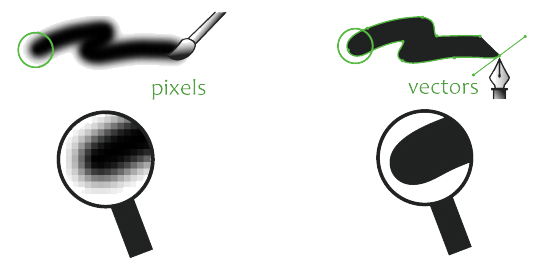 In Bitmap graphics, an image is displayed on the screen as a collection of tiny squares called pixels, which together form a pattern. Bitmap images- sometimes called Raster images- are the most commonly used graphic type. Nearly all photographs and images on the internet are Bitmaps. Here are some hallmarks of bitmap graphics:
File size is dependent on: Data x Resolution (pixel dimensions) x Bit Depth (number of colors per pixel)…as well as the compression technique used to squeeze data together.
All bitmaps are rectangular and respond relatively the same way.
Bitmap file formats include TIF, BMP, GIF, JPG. The difference in formats is usually seen in the file sizes.
Common Bitmap programs include: Photoshop, Corel Paint, Painter, Photo Impact, Windows Paint.
The second type of graphics- Vector graphics- are a way of representing pictures by designating coordinates and drawing lines or geometric shapes in relation to them. In vector graphics, the image is saved as a file containing instructions for drawing it, as opposed to Bitmap graphics in which an image is stored as a collection of pixels. One advantage of vector graphics over bitmap graphics is that a picture can be enlarged or reduced without losing quality. Vector graphics are most commonly seen in clip art, fonts and logos. Adobe Flash is a program that extensively uses Vector format graphics on web sites. Other hallmarks of Vector graphics include:
Small file sizes.
Files are resolution and bit-depth independent.
They can be any shape, as opposed to the rectangular dimensions.
Vector file formats include WMF, EPS, AI.
Common Vector programs include: Illustrator, Freehand Corel Draw.
Knowing the difference between these file formats can give your presentation a more professional look, reduce its file size, and enhance its playback efficiency.
Bitmap graphics, difference, pointers, tips, vector graphics