Overcoming Presentation Procrastination
Ready, Set, Present! Techniques to get your PowerPoint presentation started fast, reduce delays, and meet your deadlines.
Start Your Presentation Right To Save It From Going Wrong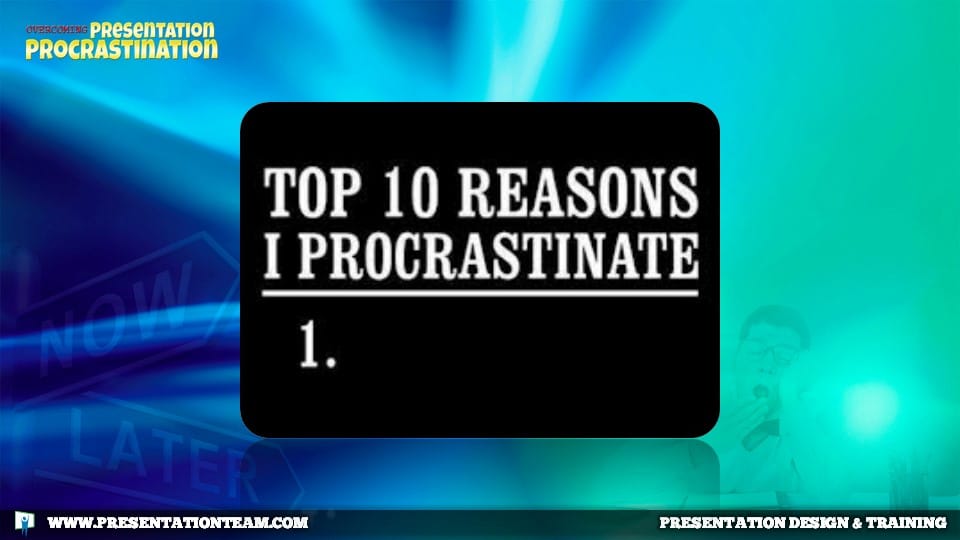 Are you a presentation procrastinator? A PowerPoint put-offer? A stalled sleepless speaker? Let's face it: most people dread developing presentations. But with computer-based presentation tools such as PowerPoint, it's easier than ever to start your presentation development correctly- and save it from spinning out of control. A well-planned and organized presentation can save lots of headaches down the road. Try these techniques the next time you have to pull a presentation out of thin air:
Recognize that Procrastination is Normal. Focus on Content First…Then Visuals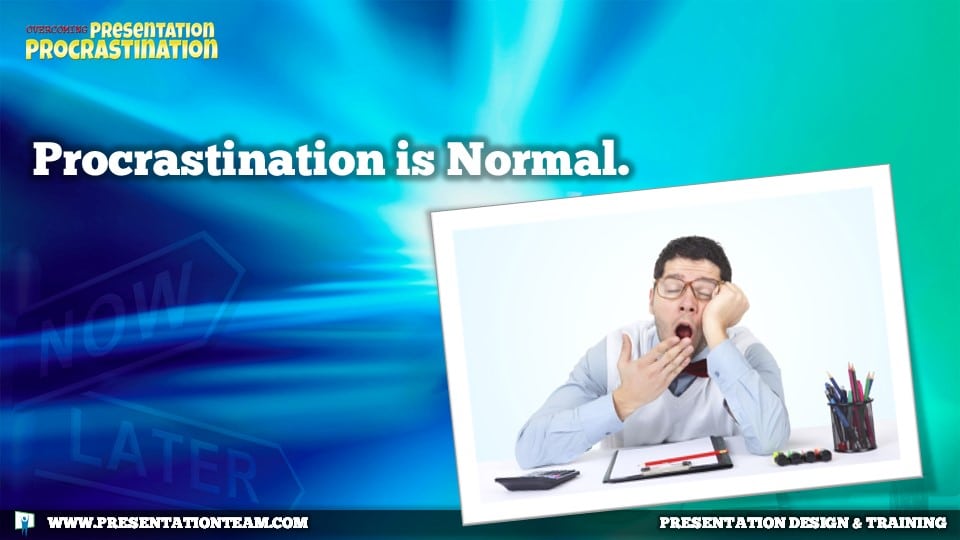 When starting a new presentation, try not to become distracted by the desire to make it look good. Rather, focus on creating the content first. Use the outline view to get your bullets and main points in place. Talk over the ideas/themes with friends and colleagues. Draft a storyboard on paper. Also, the auto content wizards of PowerPoint are helpful in getting the key messages in place.
Design for your Audience by Focusing and Visualizing Success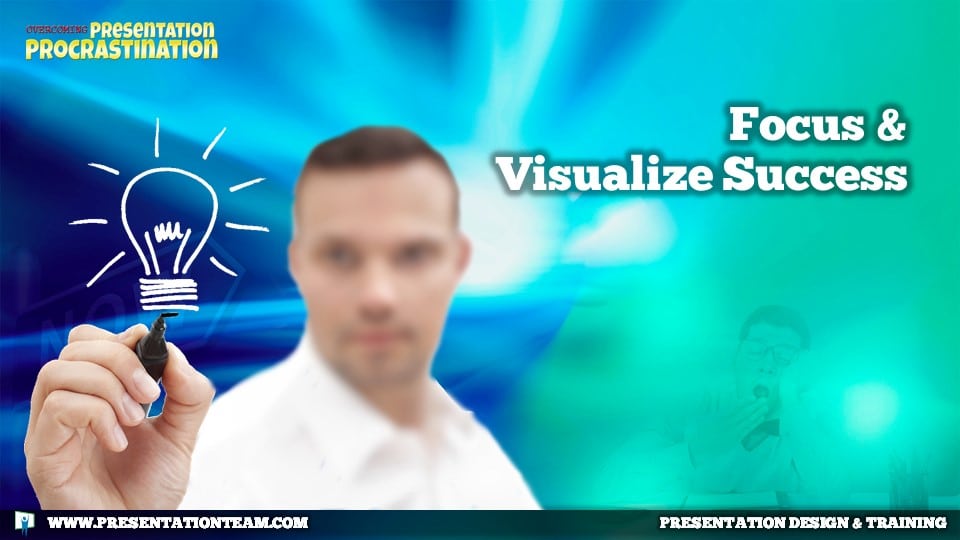 Select or create a template design that's appropriate for your audience: are they young or old…colorful or conservative? The colors you use should be compatible with the company's brand/image. The number of people in the audience affects how large the type should be on screen and how much information should be crammed together. Look at the presentation through the eyes and ears of your audience.
Plan and Priortize by Using Master Slides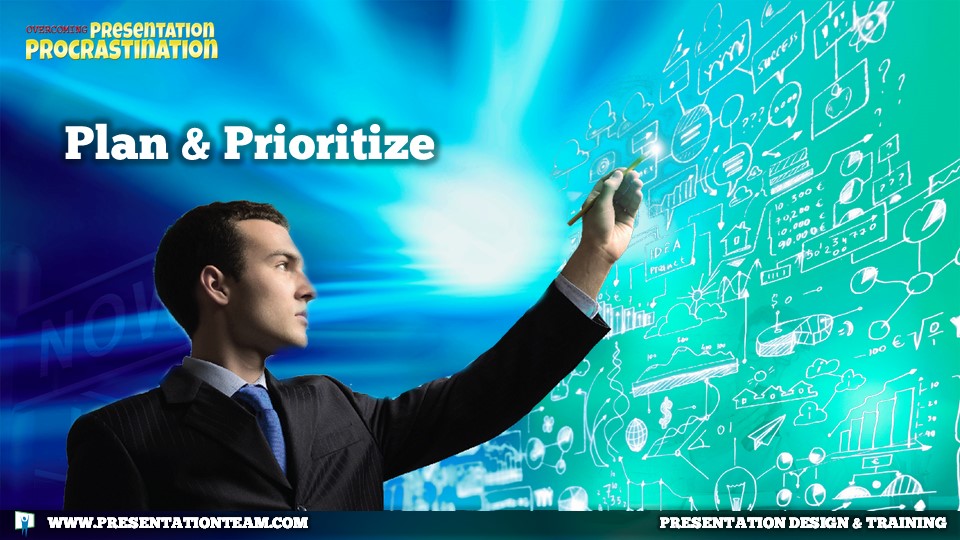 The slide master's purpose is to let you make a global change — such as replacing the font style — and have that change reflected on all the slides in your presentation. By creating a master slide (or multiple masters), you can make revisions to the presentation quickly, rather than page-by-page. (Select View…Master…Slide Master).
Plan ahead of your Deadlines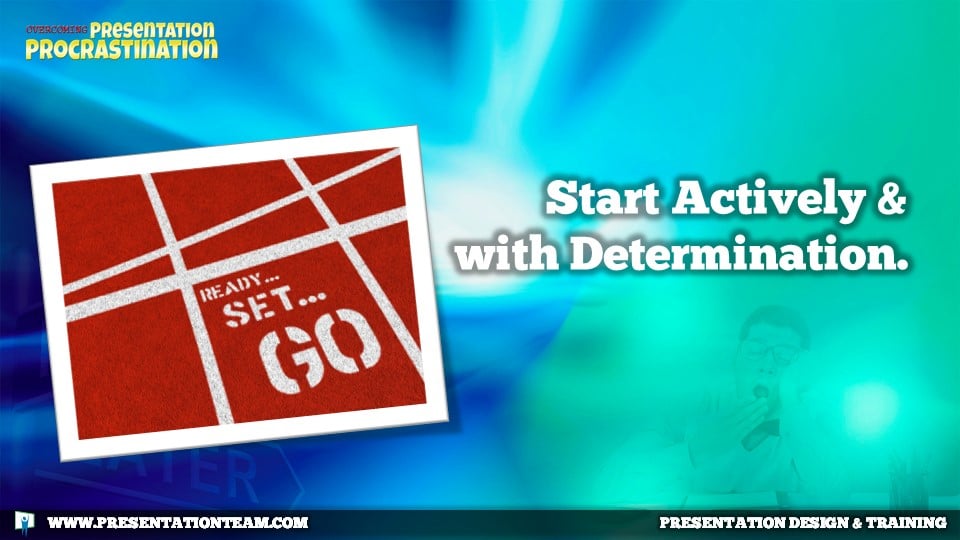 Before starting your presentation, it's important to have an idea of how much work is involved in developing the presentation…and how much time it will take. Set benchmarks and goals throughout the development period. Aim to finish the presentation a day ahead of schedule.
Know your Presentation Venue and Output Medium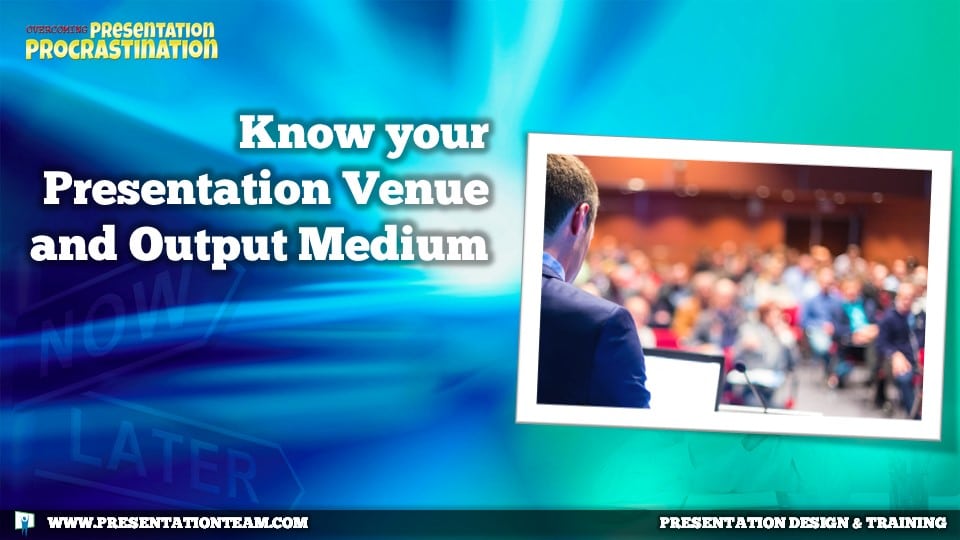 Are you presenting in a large auditorium or in a small group? Will your presentation be shown on paper, 35mm slides, or laptop-based? These questions are vital to help determine the appropriate fonts, sizing, and spacing. Try to preview the presentation venue beforehand to get a better idea of how your show will look.
By taking the time to plan the strategy, steps, and dates necessary to deliver your presentation, you'll have a clearer roadmap to success. Treating your presentation like a fun and creative task, and involving others for input and assistance can provide ambition and clarity when facing delays and procrastination for your next presentation. Make it happen!
design, eliminate delays, fast, get going, help, powerpoint, procrastination