The iPad: The Perfect Presentation Product
How the iPad is transforming the presentation industry and sales market through elegantly simple iPad presentations in Keynote
iPads and Apple Keynote are amazing presentation tools.
Terry Brock is 50. But he's acting like he's 15, bouncing around the Apple store, clutching his new iPad. Like a proud father showing off his newborn child, Terry is gleefully showing-off the fantastic features of Apple's newest "magical and revolutionary" device. With three rapid finger points, Terry's iPad becomes a presentation tool, opening up a clean and simple training presentation in Keynote.
"The iPad has helped me to make a better cleaner presentation, " explains Brock, a business consultant and professional speaker. He says in the first two week he owned his iPad, his sales markedly increased.
This compact iPad has transformed the way the world presents…overnight, as business professionals, speakers, and trainers awaken to power of the iPad for presenting complex messages with ease and simplicity. Marketing departments are snatching them up en-masse, adapting their corporate overview presentations and company videos for their sales teams to get a leg-up over the competition.
Linda Schaub of Interim HealthCare in Fort Lauderdale, Florida says the healthcare firm invested "thousands of dollars" to help their sales force communicate the company's services and win more business with greater agility.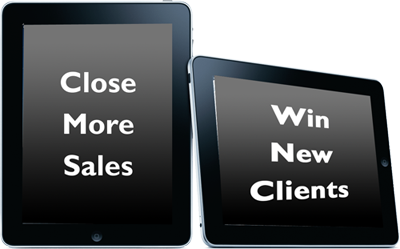 Sales leaders can focus on the client and not be distracted by the computer. The iPad is a non-obtrususive and reliable medium to help communicate the objectives our our meeting. Studies show that people remember 20% of what they hear, and 30% of what they see, but 50% of what they hear and see. A well-designed presentation with colorfully rich graphics, vibrant video, and high quality audio, will undoubtedly be noticed by audiences, helping the presenter to make a mark.
Apple's Keynote software already has a perceived edge over PowerPoint for effects, power, and elegant simplicity. The iPad allows these Keynote and PowerPoint presentations to be shown easily and simply…delivering the outside world – your presentation – to your viewer in a face-to-face and interactive approach. A well-designed presentation with text, graphics, video, audio, and interactivity – delivered by a qualified professional on a new iPad – is sure to win new clients and close more sales. PowerPoint users need not despair: the world's most common presentation tool has a place in the iPad heart. Presentations developed in PowerPoint can easily be shown or converted on the iPad.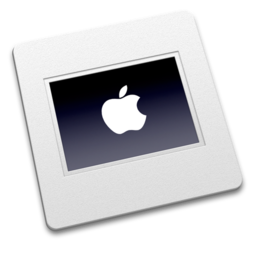 Simply delivering your message from an iPad sends a message of technological savvy and sophistication, affluence, and hipness. The iPad is not about creating content…but consuming it. All too often, people get caught up in the creation and editing of a presentation on a laptop or desktop computer. The iPad will leave that presentation development back at the office, allowing us to focus on the audience and the message more than ever.
Companies like PresentationPro are on the forefront of cutting edge designs and products, including their popular PowerPresenter Suite, a set of 7 tools designed to supercharge PowerPoint and help iPad presenters.
Whether it's a casual conversation about a strategic opportunity over lunch, supplemented by visuals, or a full Keynote presentation with video testimonials, case studies, animated charts/statistics, and dynamic text points, the iPad is sure to advance our ability to share, show, and connect. Presentation has never been so much fun!
Kevin Lerner is a presentation consultant, Trainer and PowerPoint/Keynote Design specialist for The Presentation Team based in Washington, DC.
iPad, Keynote, Marketing, powerpoint, presentations, presenting, sales, Terry Brock